Professional Learning Mornings at Surrey Square Primary School
Why?
Surrey Square have been welcoming a huge number of visitors wishing to see aspects of their practice. They want to make this experience more valuable and impactful for visitors, as well as ensuring it feels manageable for their staff team
Seeing practice in action as well as having the theory/reflection is a more powerful approach to professional development and learning
What?
Focused mornings, looking in detail at an aspect of practice – lots of opportunity for shared learning, but not too much time out of your own school
A small charge is being made – this is to compensate the children of Surrey Square for the time staff are spending supporting others. If the money is a barrier to you attending, please let us know!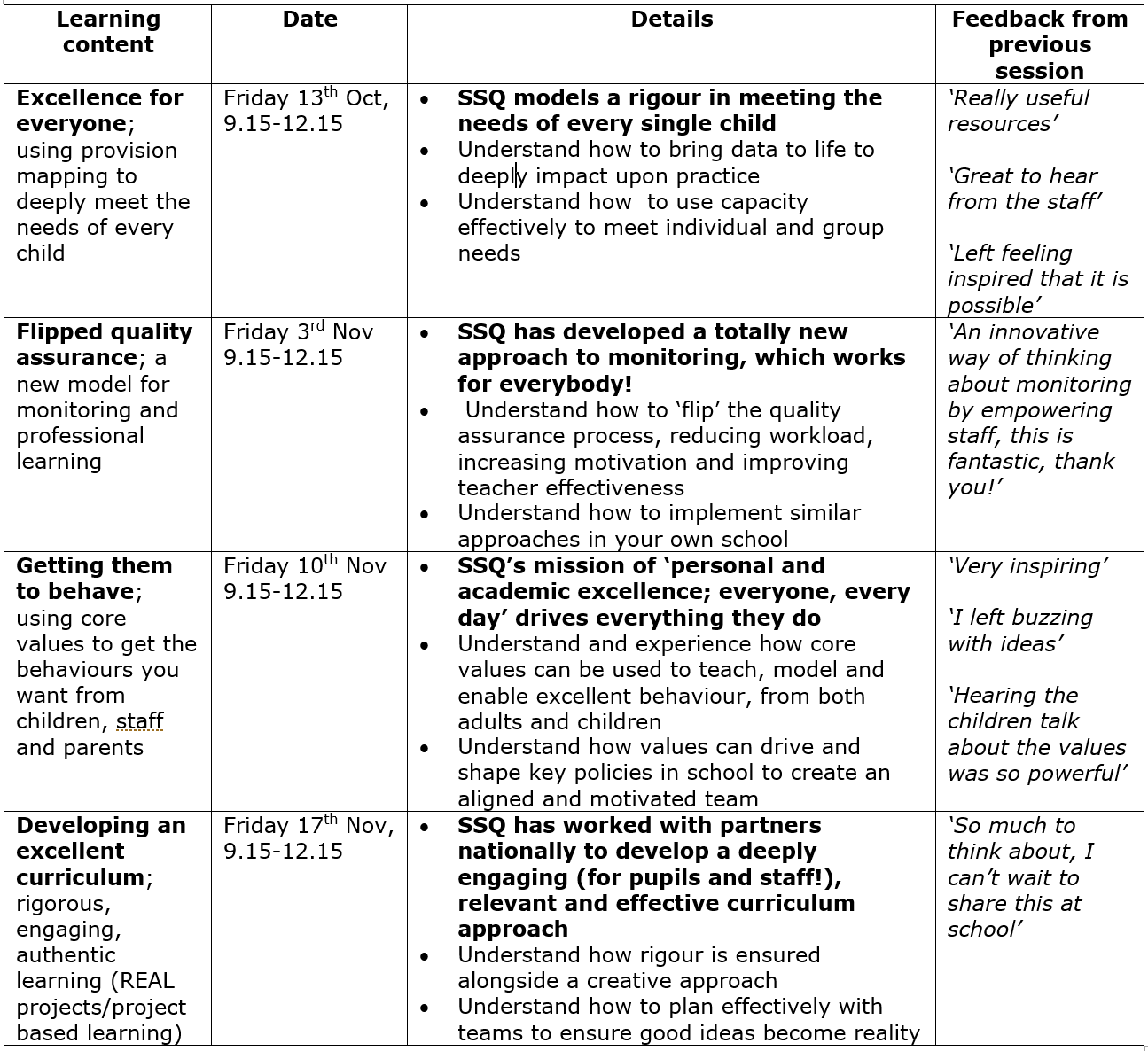 Practicalities
Cost: £100+VAT/person. Additional delegates from same school, £50+VAT. Maximum of 15 delegates per session. Elements to include:
Resources to take away
Clear articulation of our vision/approach/thinking/philosophy
Chance to see this in action
Exploring the 'tools' e.g. planning formats, logistics
Sign up using these links: